After many years of *not* playing any of the Call Of Duty games, I decided to pick up both Black Ops 3, and Infinite Warfare. After many hours of playing both games I still get my ass kicked, and that is ok.
I don't want to spend the amount of time required to play either title to be as good as some of the people who slaughter me. I have given up way to many hours to the GTA Online experience, and I don't want to provide that kind of commitment to another game.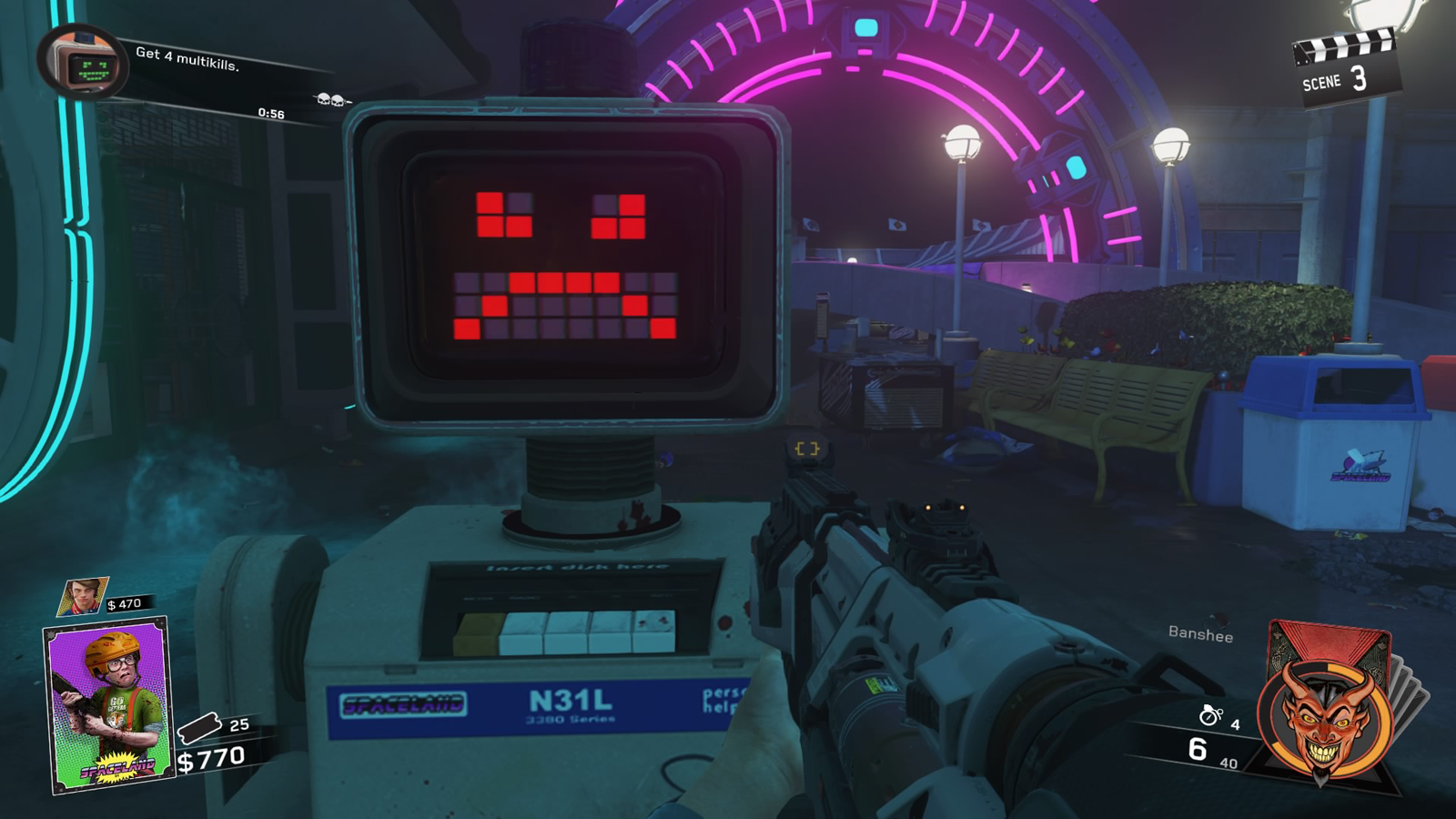 HOWEVER, I have spent a lot of time playing the Zombies in Spaceland map on Infinite Warfare. A theme park designed to take place in the 1980's packed with weapons, zombies, 80's music, David Hasselhof and a robot named N3IL who gets cranky when you punch or stab him.
I have put in more hours hanging out in this particular map failing to get very far in the movie scenes (levels leate) but still very enjoyable.
.